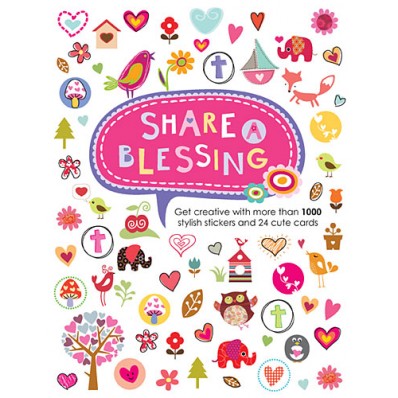 The people who made "Share a Blessing" must have known my daughter. She loves giving people cards, and she loves stickers.This has both. 24 cute cards to send, and over 1000 fun stickers! She has had hours of fun with this, and blessed many friends with pretty cards she has sent.She loves the fancy fastener on the front too, that keeps everything tucked neatly inside.
To win your own copy of Share a Blessing, leave a comment letting me know
When is the last time your kids made a note to share with someone? Who was it for and what was the occassion?